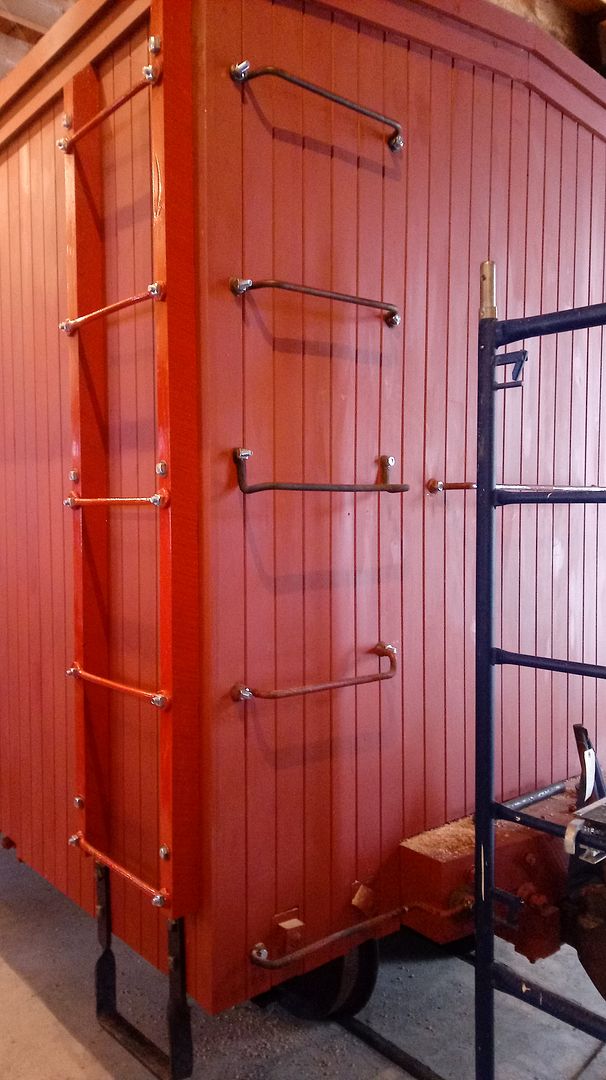 Restoration of Bridgton & Saco River Railroad boxcar #67 continues in our shops!  Mike Fox photo.
We're starting another busy month, as our volunteers continue work on a number of projects, including our Mountain Extension, steam Locomotive #10 and B&SR boxcar #67. Saturdays and Wednesdays are usually our busiest days, with volunteers working on both indoor and outdoor projects, weather permitting. Details on our March work sessions can be found here.
We will end March with our first public trains of the 2018 season! Our Easter Eggspress trains will be running Saturday, March 31st, with trains leaving Sheepscot Station (97 Cross Road, Alna) every 35 minutes from 11:25 a.m. until 3:30 p.m., heading to the egg hunt site at Alna Center.
Since Easter egg hunts are for the young at heart, our normal child's fare will apply to all! Train tickets are only $5.00 per person, and free age 3 and under. Advance tickets can be purchased online at wwfrytickets.simpletix.com.
And a reminder! Our Museum will be offering Spring Photographic Excursions next month, on April 14th and 21st. Both days will feature the firing of steam locomotive No. 9 starting at 6 a.m. and day session photo train operating 9 a.m. to 4.30 p.m. April 21st will also feature a staged and lit night scene starting at 6 p.m.
All of our original and replica equipment will be used to demonstrate mixed and freight trains commonly operated on the old WW&F during the photo events. Several unique photo opportunities will be provided both days.
Ticket prices are $150 for the April 14th day event, and $225 for the the April 21st day/evening event. Reserve your seat online at wwfrytickets.simpletix.com!